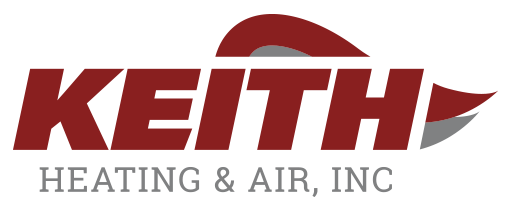 HVAC Load Calculation
HVAC Load Calculation Chattanooga
Finding the best possible HVAC system for your home involves many factors. Square footage, floor plan and the number and placement of windows are important to consider. These components will determine the optimal size and power of the system needed to effectively regulate the temperature inside your house. The most important factor to consider, though, is the load calculation for your specific space.
You may be wondering– what is load calculation? Load calculation is a process for determining the best size, style, and application of an HVAC system. To do this, technicians measure various aspects of a home or building to determine the best-suited system. The primary purpose for obtaining this measurement is to ensure energy efficiency and to maximize comfort inside the home.
We can't stress enough how paramount load calculation is. It can save you thousands of dollars over time and ensures your new HVAC system is right for your space. Our skilled staff is well-versed in HVAC load calculation. We can outfit your space with the most appropriate system that will provide the best possible results in the long run.
If you're in the market for a new heating and cooling system, give us a call. We can make sure your new system suits your home size and your budget. We'll help you choose the best unit to keep your indoor temperature comfortable without spending too much on a system you don't need.
HVAC Load Calculation FAQs
Why is it called "load calculation?"
HVAC "load" refers to the amount of heating or air conditioning necessary to maintain the optimal temperature in a building. Outside temperatures, square footage, windows, and more can affect the load.
Why is calculating HVAC load important?
HVAC load calculation is crucial for ensuring the system selected can maintain the proper indoor temperature of the building. Without calculating the load, you risk purchasing a system that will not suit your building's needs. If your system is too large, it will cut on and off too frequently and have a shorter lifespan. If your system is too small, it will not be able to process air as it should and affect air quality.
How is HVAC load calculated?
To calculate HVAC load, we measure a few areas within a home or building. First, we determine the square footage of the building. This helps us begin to understand what size HVAC unit will work best.  Next, we take into account the number of windows, exterior doors, rooms, and people living in the building.
Other factors such as insulation grade, the building's weather seals and exposure to the sun can affect the HVAC load calculation. We take all of this into account when determining the HVAC load of a building. Depending on the building, there may be other factors that contribute to determining the load.
What unit of measurement is used for HVAC sizes?
The heating measurement is BTUs (British Thermal Units) and the cooling measurement is tons.

KwikComfort Financing – Credit from your couch. Finance your new Rheem purchase with convenient credit options.
Frequently Asked Questions
Ever wondered how often you should replace your air filters or what it means when your thermostat says emergency heat? These questions answered and more helpful tips offered here.