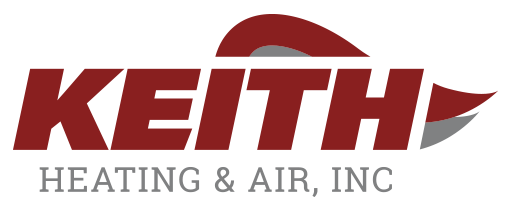 FAQs
AC Repair in Chattanooga FAQs
What is an HVAC, and what does HVAC stand for?
HVAC is an acronym for Heating, Ventilation, and Air Conditioning. To put it simply, HVAC involves the different systems that are used for moving cold air and hot air between indoor and outdoor areas. This includes both residential and commercial buildings. These systems not only provide cool air in the summer and warm air in the winter, but they also help filter air coming from outside to maintain optimal humidity levels. Seeing as AC is included in HVAC, we will frequently service HVACs when performing AC repair in Chattanooga.
How do I maintain my HVAC unit?
To keep your HVAC equipment in top shape, remember these few rules:
Always routinely change the filters (about as often as you pay your monthly power bill).

Pick a comfortable temperature setting and leave it

Regularly rake or sweep leaves, mulch, and other debris around your unit so it can fully exhaust air from within your home. 

Ensure any nearby bushes or trees aren't growing into, obstructing, or smothering the unit.

Never build a deck or utility screen over or too close to the outdoor equipment. Participate in your available annual maintenance programs and coil cleanings.
Do I need AC repair in Chattanooga if my outdoor HVAC unit frosts over?
A heat pump will freeze/frost over if the outside air is cold enough to freeze any condensation to the unit. Your system will defrost itself periodically, and you may see it frost over and defrost several times throughout the day. However, if your unit ever has heavy, thick ice build-up or frost that is prolonged without receding, this is an indication that there is some malfunction and you are in need of AC repair in Chattanooga.
How much does a new HVAC cost?
There are a few things to consider. First, it depends on the size of your home and what type of unit is being installed. Second, how much you choose to invest is up to you, but good HVAC equipment is an investment. Check out our financing options available! Lastly, our trustworthy HVAC expert will tell you what size unit you need and will advise you on factors like gas vs. electric and even brand differences. They will also present you with a few different options at different price points.
When should I replace my HVAC system, and how long will a new one last?
Obviously, if your HVAC unit doesn't work at all, it's time to call a professional, but it's also possible that your unit just needs AC repair in Chattanooga. Either way, Keith Heating & Air can help! The lifespan of your HVAC system depends on what type of equipment you buy, the climate you live in, and how well the system is maintained. At Keith Heating & Air, we have maintenance agreement offerings that include regular spring and fall checkups to ensure the health of your heating and cooling system and avoid failures.
How do I know what size HVAC system I need? 
Every building is not only built differently but they are all shaped in their own unique ways too! Therefore, depending on the exact size and layout of the building or house, a heating and cooling load calculation needs to be completed prior to installation to help determine the proper sizing of the unit.
Does Keith Heating & Air only perform AC repair in Chattanooga?
We proudly serve residential and commercial customers in East Tennessee and North Georgia, offering Chattanooga TN HVAC Service, Rossville GA Heating and Air, AC Repair Lakeview GA, Chickamauga GA Heating and cooling, Indian Springs GA Heating and Air Conditioning, Chattanooga Valley GA HVAC System service, East Ridge TN Heating and Cooling, Fort Oglethorpe GA Air Conditioning Service, Ringgold GA Heating and cooling, and other areas in the greater Chattanooga area.
KwikComfort Financing – Credit from your couch. Finance your new Rheem purchase with convenient credit options.
Frequently Asked Questions
Ever wondered how often you should replace your air filters or what it means when your thermostat says emergency heat? These questions answered and more helpful tips offered here.