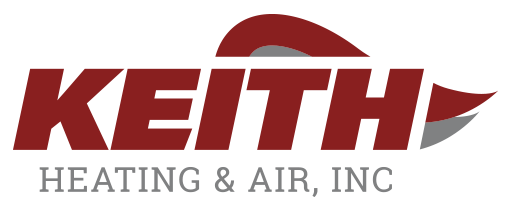 Duct Cleaning
Duct Cleaning Chattanooga
Did you know the ductwork within your home winds its way around every room to help keep your space at a comfortable temperature all year long? The duct system plays a vital role in the proper heating and cooling of your house. That said, over time, the duct spaces can collect dust, dirt, and debris, potentially expelling these through the vents and into your living space. The last thing you want is dirt, dust, mildew, and indoor air pathogens spilling out into the air you breathe. You can breathe easy knowing our expert team at Keith Heating & Air has the equipment, experience and skills needed to effectively handle duct cleaning in your home.
Why is Ductwork Cleaning Necessary?
There are two primary reasons to have your ductwork professionally cleaned, and they're simple, yet extremely important.
Reason 1- Indoor Air Quality.
We've already touched on how dirty ducts can adversely affect the air you breathe inside your home. On top of that, ductwork that needs cleaning can cause unpleasant odors in your home, and no one wants to deal with that. Furthermore, folks with allergies, asthma, or other illnesses might find they are heavily affected by the poor air quality that results from unmaintained air ducts. Dust, dirt, mildew, and other allergens are often the culprits when it comes to health concerns affected by dirty air ducts.
Reason 2 – HVAC Efficiency
On top of keeping your home cleaner and the air you breathe free from indoor air pathogens, professional ductwork cleaning also increases the efficiency of your HVAC system. When your air ducts become inundated with dust and other debris, passageways through which air should freely flow can become blocked. That means your HVAC system will have to work harder to regulate your home temperatures. The result? More wear and tear on the components of your HVAC system AND increased energy bills.
It's recommended that you have your Chattanooga home ductwork checked by professionals. If your system is due a little TLC, get in touch with us today. We'd love to help!
KwikComfort Financing – Credit from your couch. Finance your new Rheem purchase with convenient credit options.
Frequently Asked Questions
Ever wondered how often you should replace your air filters or what it means when your thermostat says emergency heat? These questions answered and more helpful tips offered here.