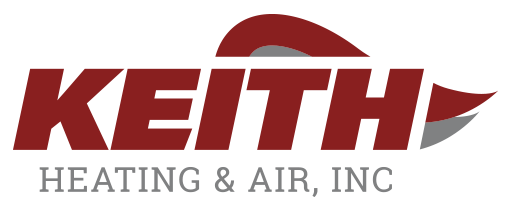 HVAC Replacement Services
Best Chattanooga HVAC Replacement Services
If you are having issues with your heating and cooling system, you may need an upgrade or replacement. AC units can require service or replacement over time. When your air conditioner needs an upgrade, you'll want an HVAC contractor you can trust to do the job right. Keith Heating & Air offers HVAC replacement services to skillfully diagnose and quickly resolve the problem.
Our team has a wealth of experience and is well-equipped to repair or replace your HVAC systems. Our technicians will assess the issue and offer expert guidance on HVAC repair without unnecessary expenses. We serve the Chattanooga area and beyond, and we can ensure your system is up and running again.
HVAC System
The heating, ventilation, and air conditioning (or HVAC) system is one of the most important and expensive components of your home. This system is almost constantly at work against the outside temperature. It regulates the temperature indoors to keep you comfortable as the weather shifts and changes outside.
Since these AC systems are always working to heat or cool your home, they will eventually need repair or HVAC replacement. Keith Heating & Air can help guide you through this process. Our HVAC technicians will diagnose and explain the issue and then craft a game plan for replacing your existing system. We'll recommend a system that fits your home's size, layout, and budget.
HVAC Replacement: When Should I Replace My Unit?
There are several HVAC problems that could result in HVAC replacement. If your HVAC is 10-15 years old and starts malfunctioning, you might need a new system. If your indoor air quality is suffering, you may need new HVAC units.
Another common issue is higher than normal energy bills. Small increases during summer or winter are typical, but if costs keep rising, it might be time for a unit replacement. Additionally, if your system has trouble maintaining a comfortable indoor temperature, it may be time for a replacement.
Our Keith Heating & Air team can help determine whether your HVAC needs a repair or replacement. We will first run diagnostic tests to determine what is causing the problem. If your unit requires a new part, we can repair or replace it to get your unit running normally.
In other cases, a replacement might be necessary. If you need HVAC replacement, we can recommend a system that will best suit your needs without breaking the bank. We can provide guidance on cheaper units to save money, energy-efficient systems and more.
Financing Options
Keith Heating & Air also offers financing on HVAC replacement services. Just let your team member know you would like to apply for one of our zero percent or reduced interest options. You can quickly complete applications on-site, and we provide immediate approvals. Our team of HVAC professionals can handle your project of any scale, and we are always happy to help.
Additional HVAC Services
We offer several types of Chattanooga heating and air services. We can provide HVAC repair service, duct cleaning, HVAC installation, HVAC load calculation, and more. We also provide emergency repairs 24/7, so you never have to worry about your family's comfort and safety.
Visit our services page to see our wide range of available heating and air conditioning services.
HVAC Replacement FAQ
Should I replace an old HVAC unit if it is still working well?
While most older units may need replacing, we will not recommend a new system unless you are experiencing issues. Common issues with older systems include poor energy efficiency, difficulty keeping a comfortable temperature inside the home, and poor air quality.
Should I have my air conditioner repaired or replaced?
There are a number of factors that can cause issues with HVAC performance. If your system is struggling to perform well, schedule a service call with our Keith Heating & Air technicians. We will evaluate your unit to diagnose the problem and provide guidance on whether replacement is right for you.
Which heating and air system will be best for my home?
Our technicians will determine which systems may be best for your home by evaluating certain areas of your home. We'll take your home's size, location, ductwork, installation, and more into account. After thoroughly checking these factors, we'll recommend units that would best suit your home.
How long will a new heating and air system last?
New HVAC systems will typically last between 10 and 20 years. To prolong the life of your unit, we recommend biannual service and tune-ups.
Will you replace all my HVAC equipment at the same time?
Each case will be different. We typically recommend replacing all HVAC equipment at the same time. There are many parts inside heating and air systems. If one part malfunctions, it is likely that other parts will also malfunction soon.
As your system ages, the parts within it may begin struggling and cause issues with efficiency. If your system is older and functioning poorly, call us at 706-861-2630. Our technicians can diagnose the problem and recommend replacement or repair.
KwikComfort Financing – Credit from your couch. Finance your new Rheem purchase with convenient credit options.
Frequently Asked Questions
Ever wondered how often you should replace your air filters or what it means when your thermostat says emergency heat? These questions answered and more helpful tips offered here.